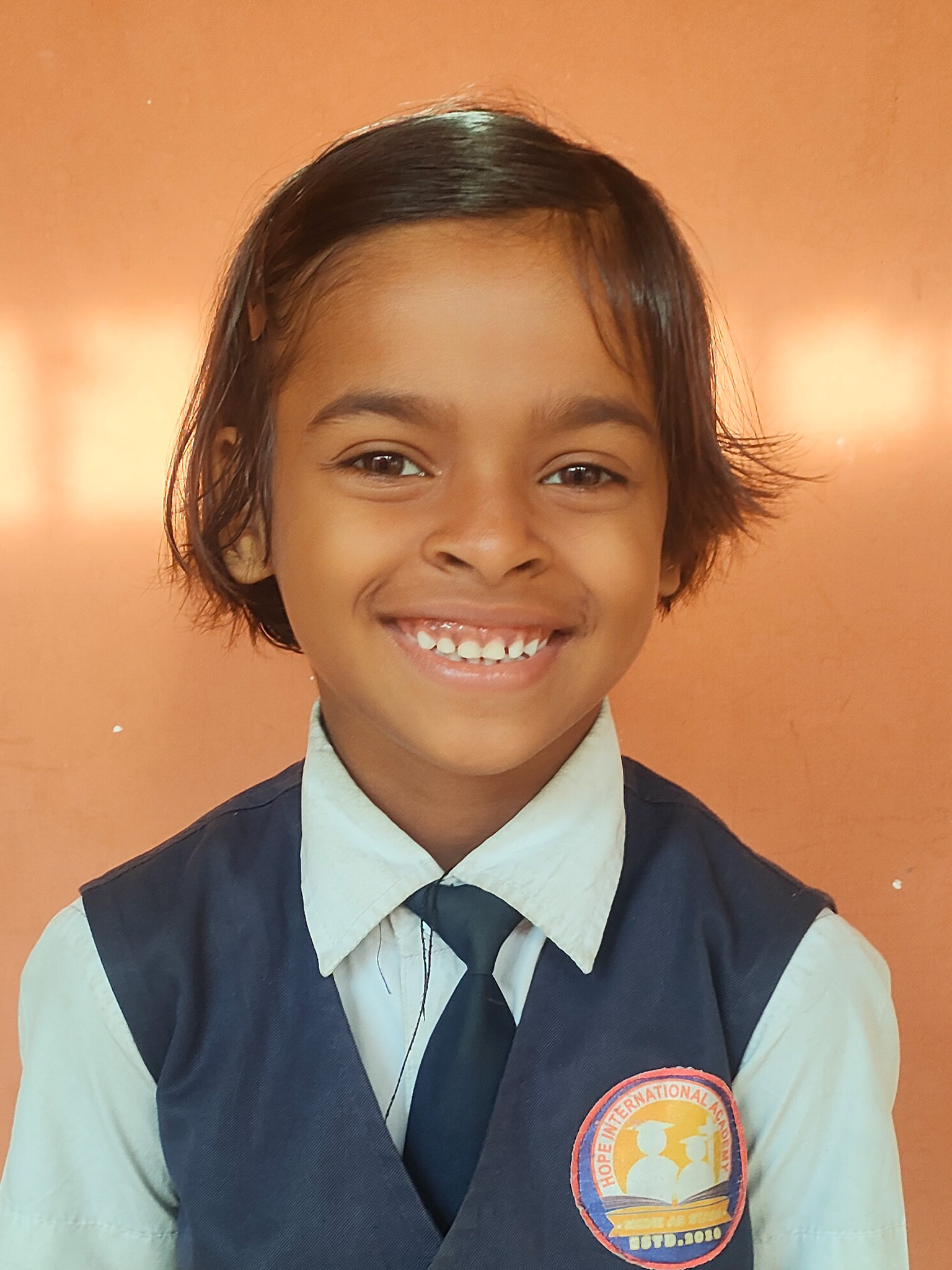 Pinki
Pinki lost both of her parents when she was still a toddler. She was taking shelter at her aunt's home with her sisters before receiving assistance from our Alpha Home. In the future, she wants to become a teacher because she enjoys learning.
Community
Alpha Home - North
Pinki's Unmet Needs
Education
Your monthly sponsorship provides what is needed for your child to receive a quality education. These needs include a school uniform, school supplies and books.
Basic Needs
Your monthly sponsorship will provide for your child's food, clothing, medical care and adult care for your child.
This child is completely sponsored. Click Back to return to the previous page